Saudi Center Aims for 'Life After Jihad' →
In Saudi Arabia's ground-breaking program for luring convicted jihadists back into the mainstream, a few months in rehab is the last step after prison before being freed back into society.
2 tags
Protesting the outcome of the presidential election in Mexio. Xalapa, Veracruz. 
4 tags
Hurricane Isaac closing in on Gulf of Mexico -...
(CNN) — For those of us who live inland, hurricane-tracking seems more a curious indulgence, but if you live along the coastal regions in a hurricane zone, keeping tabs on these atmospheric leviathans is paramount. CNN recommends six hurricane tracker apps to keep you updated on the latest movements. 
2 tags
The future is almost here: Governments preparing...
Almost half of humanity will face water scarcity by 2030 and strategists from Israel to Central Asia prepare for strife. After droughts ravaged his parents' farmland, Sixteen-year-old Hassain and his two-year-old sister Sareye became some of the newest refugees forced from home by water scarcity. "There was nothing to harvest," Hassain said through an interpreter during an...
US: Apple devices to deliver national emergency...
National emergency alerts will be accessible to iPhone and iPad users via iOS 6 beginning this fall. From matters covering natural disasters to national defense, Wireless Emergency Alerts are now capable of blanketing the nation where most Americans are at all times – on or near their iDevice. (Mobile Marketing Watch)
2 tags
Insurance giant launches tech spin-off
An information technology venture that will spin off from Allianz Global Assistance USA could grow to several hundred employees in a few years, says Jon Ansell, the new company's chairman. "We have built this technology and ability, and applied it primarily in the travel business here and abroad," Ansell said. "We believe there are opportunities well beyond tourism and...
3 tags
Kenyan village chief mobilizing through twitter,...
WHEN the chief in a western Kenyan village received an urgent call that thugs were invading a school teacher's home, he sent a message on Twitter. Within minutes residents in this village of stone houses gathered outside the home, and the thugs fled. The tweet from Chief Francis Kariuki was only his latest attempt to improve village life by using the micro-blogging site Twitter. Read...
2 tags
Gearing up for windy season: Text, don't call when...
WASHINGTON, May 30 (Reuters) - It is better to send text messages than to call when natural disasters strike a nd networks get congested, a senior U.S. official said on Wednesday, also urging people to add battery-powered cell phone chargers to their storm emergency kits. Craig Fugate, head of the Federal Emergency Management Agency, told reporters that forecasts for a "normal"...
3 tags
The tweet that saved hijacked man trapped in his...
An sms and social network frenzy saved a Joburg man who was trapped in his car boot after being hijacked at the weekend. The man was driving through Honeydew, north-west Joburg, on the way to Florida on the West Rand at about 9pm on Saturday when two armed men hijacked his Golf 3. They forced him into the boot of the car and sped off. But they forgot one thing: his cellphone. From inside the...
Japan: An airbag for your house
One year after the tsunami, and Japan is showing just how resilient they are. And their homes are about to get even more quake-proof, with an airbag for houses.  See the video of the demo here.
Queensland Police top of the class: - Using...
With heavy rains ravaging the Sunshine Coast, the busy Queensland Police is using their twitter account to reach out to flood-hit communities. Here, concerned citizens can find with up to the minute updates on road-closures and warnings. The popular twitter-account is not a new initiative, however. Scroll back in time, and you will find reports on massive pot-holes, oil-spills, and crime. ...
1 tag
Bad news travels fast: The earthquake that never...
On February 27th, our website was bombarded with search queries like "Strong Earthquake Dubai 12.02.12" and "Earthquake UAE BBC".  However, a quick search showed there was no such earthquake recorded, neither in the news, nor in the US Geological Surveys, that we rely heavily on for earthquake information.  Residents in Dubai and Sharjah were already in doomsday mode,...
1 tag
Kenya: The telco that gives medical advice almost...
Kenyan mobile operator Safaricom has set up a hotline for all subscribers to call for medical advice. The service, Daktari 1525, puts the caller straight through to certified medical or dental personnel. A welcome service in a country where malaria is prevalent, and the road infrastructure is questionable. We would gladly pay 20 shilling per minute to have someone tell us it will be ok.
1 tag
Mumbai traffic police use SMS-alerts to ease...
Traffic police in Mumbai are now offering free SMS traffic-alerts to help drivers stay away from the more congested roads. Subscribers can choose which areas they want to get updates from, and hopefully get to work and back much faster!
2 tags
Reverse tsunami - See how Japan was rebuilt in 11...
National Post: Japan's Reconstruction Agency will be inaugurated Friday, almost 11 months after an earthquake and tsunami devastated the country. The agency will streamline the process to help municipalities, set up special reconstruction zones and provide subsidies for disaster-hit local governments. See all the amazing reconstruction photos here.
1 tag
Your embassy is not a concierge service
Recent enquiries received by UK Foreign Office staff in Spain include a request for Phil Collins' telephone number, whilst a man asked staff to contact his dominatrix after she had left him stranded at the airport. Read more at the FCO.
KLM To Launch 'Social Seating' Service for...
Looking to do some in-flight networking? KLM Royal Dutch Airlines is planning to launch a "social seating" service, where passengers will be able to link their social media profile to their check-in information, and then choose a seating partner based on the social media profiles of other passengers. This service, which KLM hopes to launch in the next year, will be available to all passengers...
Now that we have smartphones, Russian politicans...
When a small-town mayor from Russia's governing party recently offered tens of thousands of dollars in government cash to a veterans group in exchange for votes in next month's parliamentary elections, it appeared to be business as usual. Violations of Russia's election rules no longer evoke much surprise here, and in the past the episode would have probably gone unnoticed, or at least...
Jakarta will get flood warning system by year end
Central parts of the Thai capital is still under water, and evacuations are ongoing. Further south, the people of Jakarta, Indonesia are bracing themselves for rainy season. This year, the city of Jakarta will be implementing a flood warning system, monitoring water levels in ten districts of the city. "..when local rain occurred in Jakarta and caused flood, disaster handling was...
Using mobile to prevent the spread of dengue-fever
If you're in Singapore, you can download the free app X-Dengue to protect yourselves and your loved ones from potentially fatal Dengue Fever. The mosqito-borne virus, often referred to as the 'bone-breaker disease', is prevalent in tropical and sub-tropical areas. X-Dengue helps you stay clear. It delivers personalised, real-time notifications about known Dengue fever clusters...
Did you feel that?
A magnitude 7.2 earhquake struck eastern Turkey over the weekend, killing over a thousand people, causing devastation in this poorer region of the country. The Turkey earthquake being just one of many the past few months, earthquake apps are gaining popularity. And the number of downloads are - not surprisingly - surging in the wake of major earthquakes. iFeltThat Earthquake is one of the...
Using twitter as a crystal ball
US intelligence agency aims to forecast unrest by reading the runes of social media. It is every government's dream: a system that can predict future events such as riots, political upheavals and the outbreak of wars. Last week, a collection of academics and private businesses was scrambling to meet the deadline for proposals for research aiming to do just that. The Intelligence Advanced...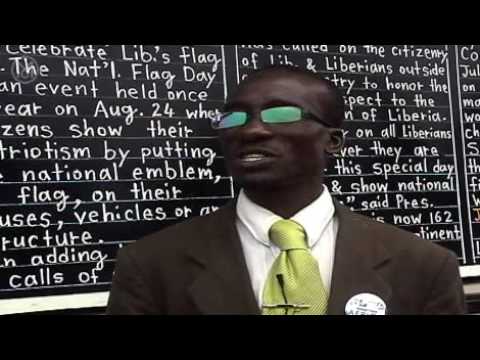 Cote d'Ivoire: Using mobile phones to help poor...
The United Nations has launched a pilot programme that uses mobile telephone technology to facilitate cash transfers to help thousands of poor people that were badly affected by the post-election crisis in Côte d'Ivoire to buy food. More than 10,000 vulnerable households in Abobo and Yopougon districts in the commercial capital, Abidjan, will receive a text message on their mobile phones...
Can Middle Eastern airlines make travelling...
Oman Air has been named Best Luxury Airline, Middle East 2011 in the Business Destinations Travel Awards. Much thanks to their spacious seating arrangements, swanky lounges and in-flight mobile and wifi connectivity. And after years of providing five-star treatment to passengers in the air, as well as on the ground, Qatar Airways can now officially call themselves the best airline in the...
Google wants to be part of your trip
Forget abour trawling airline websites, Google Flight Search will give you the best deals in one search. Google Flight Search is currently only available for US Destinations, but it looks like Expedia and co will are facing some serious competition in the not so distant future. 
2 tags
Join our team in Singapore
We chose Singapore as the launch-pad for our Asia-Pacific adventure. Home of the world's best airport, a tech-savvy population and a government highly favourable of start-ups and new technology. We are now looking for new team members to join us as we establish ourselves and in this new market. Currently hiring junior information consultants, senior account manager, and project manager...
6 tags
Smooth sailing in NY: High-tech traffic system...
There are 15 cars backed up on 6th Avenue because a school bus is idling in front of Radio City Music Hall. A blown manhole cover on 42nd Street is causing commuter temperatures to rise near Times Square. All of this is being watched with cool detachment inside the New York City Department of Transport traffic command centre in Queens, where a bank of digital television screens shows non-stop...
Mobile phones could soon be 'powered by walking'
Taking a stroll may soon be enough to re-charge your mobile phone, after US researchers developed a way to generate electricity from human motion. Placed in a shoe, the device captures the energy of moving micro droplets and converts it into electrical current. Kinetic charging is already used in some low power devices such as watches and sensors. The University of Wisconsin team published its...
Apple's iPhone gets Japanese earthquake alert
Japanese iPhone users will get the option to receive earthquake alerts under the next version of Apple's iOS operating system. 9to5Mac reports that the feature will be added to the device's notification centre in iOS 5, which is expected to be released in September. Read the whole article at BBC.
Singapore: Heavy rain SMS alerts launched
Members of the public can subscribe to a new Heavy Rain Warning SMS alert service. The National Environment Agency (NEA) said subscribers of the service will receive alerts via SMS when heavy rain is expected over any of the five sectors — north, south, east, west, central — across Singapore, reports Channel News Asia.
6 tags
3 tags
4 tags
St. Regis New York launches e-butler for iPad
St. Regis New York has created the New York E-Butler, an Ipad app allowing guests and the public alike to access to the hotel's butlers and concierges at the touch of a button.  The application offers guests the ability to "chat" directly with their butler in real-time, arranging all of the details of their visit to the city instantly.  The hotel has tapped a number of New York's most celebrated...
2 tags
Now you can get a degree in emergency management,...
Just as earlier waves of college students were molded by long-running conflicts like the cold war, today's undergraduates have confronted an abundance of sudden, free-ranging calamity, both natural and not. "This generation has never known a time without terrorism or disaster, and I think it has drawn many of them to this field," said Karla Vermeulen, deputy director of the Institute for Disaster...
4 tags
Help the ambulance get there faster
Here's to an app you wish you'll never need. But it can save lives if you have a medical emergency outside your home, or become involved in a traffic accident. Available on iPhone and Android platforms, the Norwegian Air Ambulance app displays your exact coordinates, so that you'll always be found. It comes with a direct call button for 113, the number for medical emergencies in...